Welcome to Farewell Harbour Lodge
A Lodge on the Edge of the Rainforest...

Experience Nature Naturally

On the southern frontier of Canada's Great Bear Rainforest we offer daily excursions to view the majestic Grizzly Bear, wild Orca, Humpback Whales and a host of other wildlife.
Farewell Harbour Lodge wins 2020 Travelers' Choice Award - putting us in the top 10% of hotels worldwide!
TRIPADVISOR


COVID-19 Update as of March 2021: The health, safety and well-being of our guests and staff matters greatly to us. We have been closely following the advice and guidelines of the provincial and federal authorities while attempting to navigate the uncertainty presented by Covid-19.
We look forward to welcoming guests starting June 1, 2021. We will be actively monitoring the Covid-19 situation, and we will be adhering to best practices of our industry and the provincial and federal government guidelines in order to provide a safe and healthy environment both on our tours and at the lodge for our guests and staff. Please contact us if you would like to book an adventure for 2021 or if you have any questions. Book with confidence during these uncertain times. Ask us about our flexible 2021 COVID Booking &
Cancellation policy.
Owned and operated by the Brockway and McGrady families, our mission at Farewell Harbour Lodge is simple: To help our guests experience the profound beauty of the Broughton Archipelago and the Great Bear Rainforest. We do that by offering inspiring west coast style ocean-side accommodations, sumptuous meals and engaging, passionate guides who will lead you on daily adventures deep into the heart of this wild and beautiful part of the planet. We live in a magical place blessed with some of nature's most charismatic wildlife, where wild Orca skip over the blue Pacific waves, where mighty Grizzlies forage in lush coastal estuaries and where the towering evergreen forest seems endless. And let's not forget the wild Salmon upon whose foundation all this richness rests.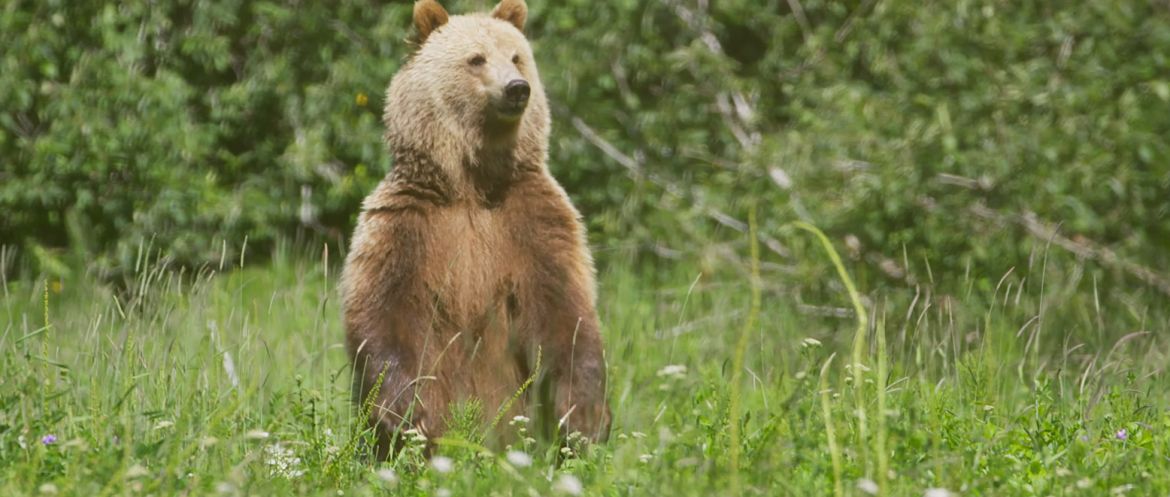 Although we are a non-Indigenous owned company, we seek to honour the Indigenous people who have lived in this region since time immemorial. We travel and conduct our tours in the traditional territories of the Mamalilikulla, Kwikwasut'inuxw Haxwa'mis, Da'naxda'xw Awaetlala and 'Namgis First Nations. Our lodge itself is located in
Mamalilikulla First Nation
territory and we operate under agreement with them. We embrace the spirit of reconciliation and
The United Nations Declaration on the Rights of Indigenous Peoples
. Our
logo was designed by KWAMKWAMGALIS Jason Taylor
. Jason is a First Nations artist descending from the Namgis, Tlowitsis and Mamtagila tribes of Northern Vancouver Island.
Disconnect from the virtual world, reconnect with the natural world and experience the power of place here at Farewell Harbour Lodge. Join us!